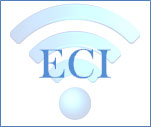 E-Commerce Index
E-Commerce Index Philippines measures the extent of B2B online engagement in three industries – manufacturing, retail / wholesale, and services.
The report is released every 2nd week of each month showing the extent of online activities in three industries during the prior month.
The Index is based on interviews with supply chain executives drawn from a randomly selected panel of supply chain executives.
E-Commerce Philippines Index is an advocacy project of DigitalFilipino. Com and I-Metrics Asia-Pacific Corporation.
Its objective is to provide industry and government with relevant e-commerce data for planning and decision making.