I-Metrics Asia Pacific Corporation, one of the leading measurement, tracking and market research companies in the Philippines today has further cemented its mark in the statistical software and predictive analytics industry by going regional in Asia Pacific.
The distribution of analytics software PS Imago and PS Clementine in the regional space is now official, with the resellership of Bon Auxilium - – spanning Singapore, Indonesia, Malaysia, Myanmar, Thailand and Vietnam.
Across the region, I-Metrics Asia Pacific Corporation, together with Bon Auxilium aims to provide predictive solutions mainly in the education sector, hospitality, retail and service industries.
To know more, e-mail I-Metrics Business Development Officer at This email address is being protected from spambots. You need JavaScript enabled to view it..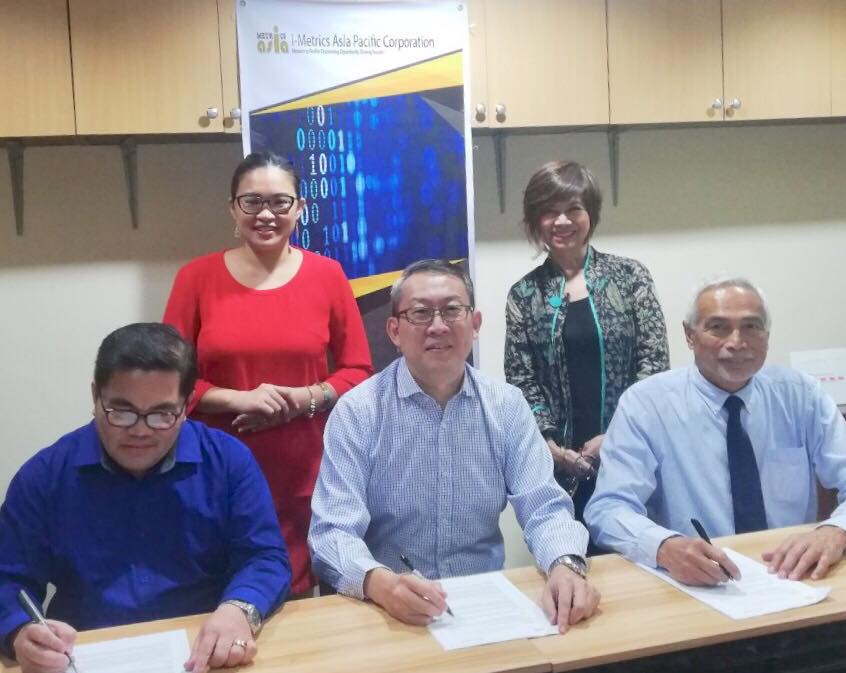 Photo from left to right: Johnny Amora, I-Metrics Asia Board of Director; Mei Brantzeg, I-Metrics Asia General Manager; Alex Joo Partner of Bon Auxilium PTE LTD; Dr. Nick Fontanilla I-Metrics Asia President; Yayu Javier I-Metrics Asia Board of Director